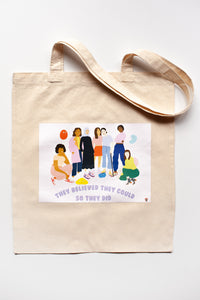 Calico tote bag with artwork by Lori Camarata and the words 'THEY BELIEVED THEY COULD' SO THEY DID. 
150gsm cotton calico size 380x425, two 72cm long handles, full colour digital transfer image.
All proceeds from the sale of these notebooks are reinvested into GenWest's family violence support services and gender equity programs.